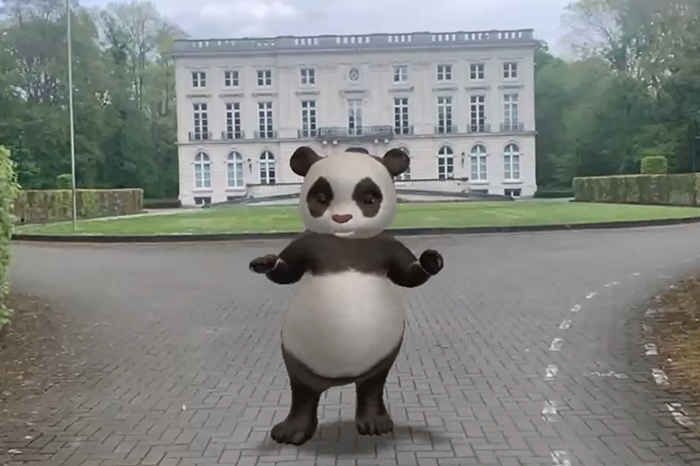 I want to share with you my latest artistic endeavor. As you may remember, some time ago I attended several art fairs and exhibited my digital work, even though I wasn't an invited artist. I found a way to showcase my 3D model of a mill from my hometown and the performing panda in the virtual layer of the fair, and even created a series of NFTs from the placement of the mill.
Now, I am excited to announce that I am taking a similar approach with the ArtBrussels 2023. Once again, I wasn't officially invited, but I have found a way to insert my work into the virtual space of the event. I am using augmented reality to display my performing panda, and will also be creating a series of NFTs that people can purchase.
Of course, I'm not one to take things too seriously. I like to show some humor in the fact that I wasn't invited, but I am still present at the fair in a virtual sense. It just goes to show that sometimes, creativity and innovation can be the key to finding opportunities in unexpected places. Almost all the virtual space of art fairs is empty, so I have the chance to chose where to place it.

The possibilities for digital art continue to expand, with new technologies like augmented and mixed reality opening up new avenues for artistic expression. As an artist who specializes in digital media, I'm always excited to explore these possibilities and push the boundaries of what is possible.
If you're interested in checking out my NFTs or experiencing my augmented reality exhibit, I invite you to visit my NFT channel and check the different pieces I am creating from the performance. Even though I wasn't officially invited, I'm proud to be a part of this exciting event in my own unique way.
Thank you for reading, and I look forward to sharing more of my creative projects with you in the future.