ePong is the result of a team work: artists, designers, developers and a musician came together to shape the crazy idea of making a group of people interact in a 360° environment. To do that we decided to make a tribute to Pong, the classic game.
ePong is basically a 360° projection of an interactive game inside a round, white dome. If you want to play the classic game Pong you can do it here.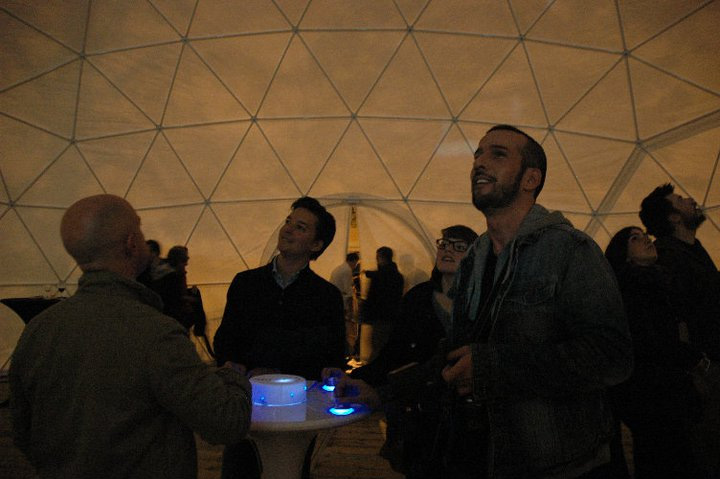 For the development we started from some open source software that we adapted using C++. The idea was to create an interactive game: four players, four paddles each, and hundreds of little ball that the players need to keep bouncing. If there are no more balls, then the game is over and the players can see how much time they kept the game playing. The secret: it's all about cooperation.
We rented a 14 m diameter dome shaped tent for around 200 people. The projection technique was handled by Eurocosmos, the Spanish planetarium company. For that we use their "Full-Dome" technique, based on a circular mirror attached to the projector.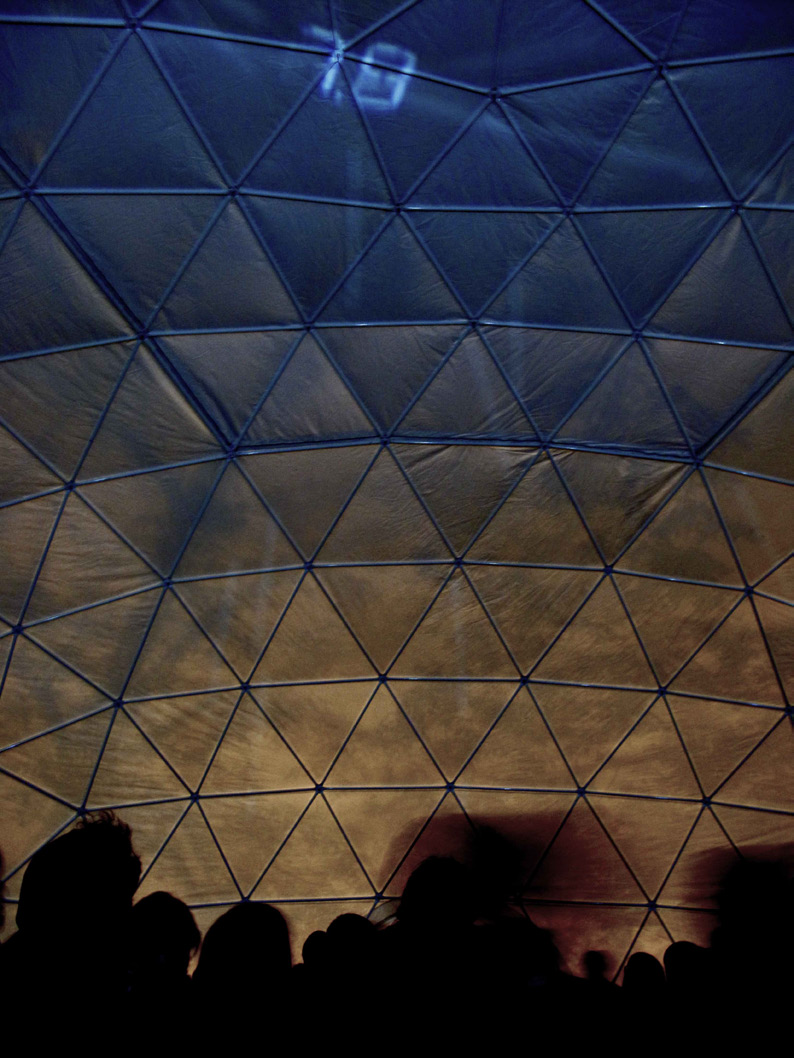 e-Pong is a project directed by Jesús Azogue and with the collaboration of:
Mira Bangel
Emma Hovel
Miguel Gil Tertre (Strand)
Pieter Heremans
Peter Reineke